The brief descriptions below are designed to familiarize you with our staff's training, professional credentials and work experience.
Peter Awad, DPM FACFAS
Dr. Peter Awad is board certified by both the American Board of Podiatric Surgery and the American Board of Podiatric Medicine. He grew up in NJ/NY, where he completed his Bachelor of Health Sciences at NYIT. He then went to The New York College of Podiatric Medicine, where he received his Doctorate in 2012. He graduated with a 3-year surgical residency from the DVA-NJ Healthcare System, where he served as chief resident. In residency he performed hundreds of surgeries and treated many foot and ankle conditions. He served for a few years as an exam writer for the ABPM board exam. He is an active member of the American Podiatric Medical Association and California Podiatric Medical Association. In 2015, Dr. Awad moved to Southern California along with his wife, and now 2 wonderful kids. He joined Crismali foot and ankle and has been part of the practice since then.
Dr. Awad is fluent in English, Arabic, and some Spanish. He grew up swimming, playing sports, particularly soccer, and was a runner for many years. Having a fair share of foot and ankle injuries himself, he is well aware of the array of injuries that can occur and is well versed in treating all conditions relating to the foot and ankle. He has a passion for helping people return to normal quickly and efficiently using all treatment modalities. He is known for being attentive, caring and gentle with his patients. While not at work, he is a worship leader and pianist at a local church where he and his wife serve. He lives with a personal motto of "God is the true healer. He chooses me to extend that healing to those in need".
Shahram Askari, DPM FACFAS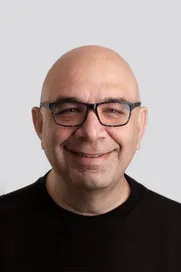 Dr. Askari graduated from the College of Podiatric Medicine, Temple University in Philadelphia, Pennsylvania and completed his residency at St. Luke's Medical Center in Phoenix. He is Board Certified with the American Board of Foot & Ankle Surgery. He began practicing in 2008 at Arizona Institute of Footcare Physicians. In 2019, he joined CiC Foot & Ankle, where he was part of a compassionate team of endovascular and vein specialists committed to giving patients the highest-quality care possible. In addition to specializing in rheumatoid reconstructive foot surgery, he also treats conditions ranging from bunions, hammertoes and ulcers to ingrown nails, heel pain, and ankle sprains.
Dr. Askari is the co-author of "Low-Level Laser Therapy's Impact on Small Fiber Neuropathy," published on podiatrytoday.com. He also lectures on topics ranging from Regenerative Medicine Therapy in a Clinical Setting and New Modalities in Treatment of Small Fiber Neuropathy to Diagnosing & Treating Biomechanical Conditions and Surgical Techniques for Foot Deformities and The Role of Laser Technology in Treating Chronic Pain.
Dr. Askari is committed to keeping people active and on their feet. He spends time with each patient to understand their concerns, diagnose their condition and discuss treatment options tailored to their individual needs. He is uncompromising in his dedication to the well-being of his patients and strives to get them back to their everyday activities as quickly as possible.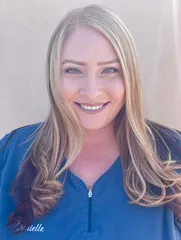 Danielle
Hi, my name is Danielle and I have worked the Front Desk for the last 6 years.
Rhonda
Hi my name is Rhonda. I oversee the billing department. I am a long term resident of the beautiful high desert and love the outdoors.
Jennifer
Hi I'm Jennifer. I am the Clinical Supervisor at Step Forward Foot and Ankle and I love to hike.
Sky
Hi, I'm Sky. I am a Medical Assistant at Step Forward Foot and Ankle and I love the outdoors.