Proper foot hygiene is essential for keeping your feet healthy and avoiding minor foot problems. However, it's easy to overlook foot hygiene in our busy routines. Make caring for your feet a priority with these tips:
Wash Your Feet Daily
It's important to wash your feet every day, especially between your toes where bacteria and fungi can spread. Use a mild soap and warm water, scrubbing gently with a washcloth or loofah. Be sure to rinse thoroughly and dry completely, particularly between the toes. Talcum powder can help absorb excess moisture.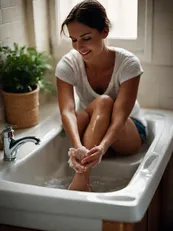 Disinfect Your Shower/Locker Room Floors
Shared showers and locker rooms provide the perfect breeding ground for bacteria, viruses, and fungi that cause conditions like plantar warts and athlete's foot. Always wear shower shoes in public areas. At home, spray showers/locker room floors with a disinfectant weekly to kill microbes. Bleach solutions and antibacterial cleaners work well.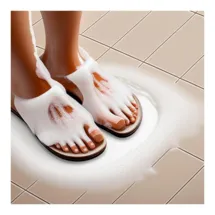 Trim Toenails Properly
Cut or file toenails straight across to prevent ingrown toenails. Avoid rounding the edges or cutting them too short, which can lead to painful ingrown nails. Use clean nail clippers and files to avoid infection. Treat ingrown nails early before they worsen.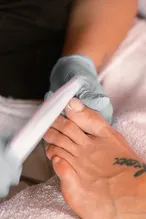 Dry Between Toes
Dampness between the toes encourages fungal infections like athlete's foot. Dry thoroughly after bathing, especially between the toes. Sprinkle antifungal powder to help keep the area dry. Change socks at least daily and consider moisture wicking socks to keep feet dryer.
Wear Clean Socks and Hosiery
Dirty socks spread bacteria and fungi. Change your socks daily and wash them regularly in hot water and antifungal detergent. Consider rotating pairs of shoes so you don't wear the same pair two days in a row, giving them time to fully dry out between wears. Be sure pantyhose and other hosiery are clean as well.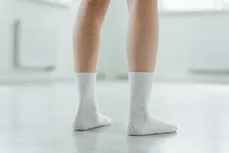 If you follow these tips, you can enjoy healthy and happy feet for years to come. However, if you experience any foot problems or pain, don't hesitate to contact us at Step Forward Foot & Ankle Clinic. We offer a range of services, from routine foot care to advanced treatments for foot conditions. You can also check out our blog for more tips and advice on foot health.

References:
https://www.stepforwardfootand...
https://www.stepforwardfootand...
https://www.stepforwardfootand...
https://www.stepforwardfootand...
https://www.stepforwardfootand...
https://www.stepforwardfootand...
https://www.cdc.gov/hygiene/pe...
https://www.healthline.com/hea...